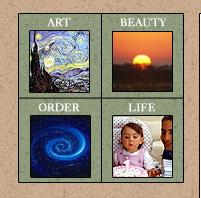 We are architecture-degreed masterbuilders with a general contractor license. We are not architects. Rather, we are design-build professionals dedicated to the beautiful arts, practicing an art and craft thousands of years old. Our focus is design, artistic craftsmanship, sound construction, and innovation—for the betterment of humanity. A serious emphasis is on affordability, cost control, and practicality, with a deep sensitivity to beauty and human comfort.

We operate throughout the Charlotte area and surrounding counties.

Our firm is insured and bonded.

Masterbuilder Fellowship for the Built Environment, Inc. is a member of the Better Business Bureau and Angie's List.

Our job sites are dignified, clean, and safe and bring honor to the work and your life.

New Houses of Enduring Beauty
Original designs formed directly from your life, your heart-felt needs, your most profound yearnings—built to be in harmony with God's creation.
We present a viable alternative to impersonal pre-packaged plans and dead, stamped-out, "cookie-cutter" schemes.

Remodeling & Additions for Human Comfort
Small to large remodeling and additions—designed and built to significantly improve your residence and way of life.
Kitchens and Bathrooms.
Screened Porches and Sunrooms.
Home Offices and Workplaces.

Environmental Structures for Outdoor Living
Decks, Trellises, Arbors, Gazebos—made as outdoor places for real living.
Peaceful Fountains, Courtyards, Gardens, and Walkways.

Special Services
Timber Construction and Artistic Ornamental Works.
Barns (conventional construction or Scandinavian from northern Europe).
Historic Preservation & Restoration (including preparation of technical documents and research).
Estate Planning, Design, and Construction.
Feasibility Studies, Structural Evaluations, and Large Repairs requiring professional discernment.

Commercial Projects

Community Design for Human Contact
Small to medium-size projects.
We present an alternative to urban sprawl, visual blight, land destruction, and stamped-out dysfunctional neighborhoods.